Women's Ministry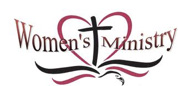 The Women's Ministry is open to anyone who would like to meet with other women for faith sharing, companionship, music and prayer.  A list of our upcoming events are as follows:
Holy Family Women's Ministry 2017 Schedule 
All programs are held in the Chapel 7:00 p.m. – 8:30 p.m.  (Unless noted otherwise)
Monday, January 9, 2017
HF Health & Wellness Committee will speak on present day health problems that we face
Monday, February 13, 2017 Scripture & Faith Sharing
Saturday, March 11, 2017 Lenten In Touch
Begins with 8:30 a.m. mass followed by spiritual reflection and discussions.  Program ends at noon.
Monday, April 17, 2017 Speaker TBA
Monday, May 15, 2017 Blessed Mother   – Speaker TBA
Begins @ 6:00 p.m. with a potluck followed by presentation Blessed Mother
For more information, contact Carolyn (440)888-1775 or Judy (440)842-1735