Women's Ministry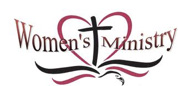 The Women's Ministry is open to anyone who would like to meet with other women for faith sharing, companionship, music and prayer.
Holy Family Women's Ministry ~2020 Schedule
 All programs are held in the Chapel 7:00 p.m. – 8:30 p.m.  (Unless noted otherwise)
Saturday, March 7, 2020 Seder Supper
Join us for a "Christian version" of the Passover meal
Program begins at 10 a.m. in Chapel.  A limited number of tickets (50) will be available.
Cost $20 per ticket.
Doors open at 8:30 a.m.  Program runs from 10:00 A.M. – 2:00 P.M.
Monday, April 20, 2020          TBA
Monday, May 18, 2020             TBA