Women's Ministry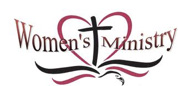 The Women's Ministry is open to anyone who would like to meet with other women for faith sharing, companionship, music and prayer.
Holy Family Women's Ministry 2019 ~2020 Schedule
 All programs are held in the Chapel 7:00 p.m. – 8:30 p.m.  (Unless noted otherwise)
Monday, December 9, 2019 Christmas Potluck with Fr. Browne
Fr. Browne's presentation will be on his Padre Pio Pilgrimage.
Potluck begins at 6:00 p.m., followed by Fr. Browne's presentation at 7 p.m.
There will be a free will offering for Fr. Browne.
Monday, January 13, 2020 "Jesus Approaches"
The group will discuss the book "Jesus Approaches" by Elizabeth M. Kelly.
(What contemporary women can learn about healing, freedom and joy from the women of the new testament).
Monday, February 10, 2020 "Mary's Way of the Cross"
We will meditate on how Our Blessed Mother made the first way of the cross (book by Richard G. Furry).
Saturday, March 7, 2020 Seder Supper
Join us for a "Christian version" of the Passover meal
Program begins at 9 a.m. in Chapel.  A limited number of tickets (75) will be available.
Cost $5 per ticket.
Doors open at 8:30 a.m.  Program runs from 9:00 – 12:00 noon.
Monday, April 20, 2020          TBA
Monday, May 18, 2020             TBA