Women's Ministry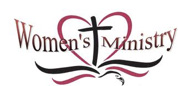 The Women's Ministry is open to anyone who would like to meet with other women for faith sharing, companionship, music and prayer.
Holy Family Women's Ministry 2019 Schedule
 All programs are held in the Chapel 7:00 p.m. – 8:30 p.m.  (Unless noted otherwise)
Monday, February 11     Consoling the Heart of Jesus – Information Night and registration for – A 10-week small group retreat that delves into the simplicity and grandeur of Consoling Spirituality.  It is based on the on the bestselling book "Consoling the Heart of Jesus" by Fr. Michael Gaitley (also author of "33 Days to Morning Glory" and "33 Days to Merciful Love".)
Open to men and women, this retreat will start March 2019 on Monday nights in the chapel.  The Consoling Heart of Jesus retreat is a parish-based program by Heart Affire from Marian Fathers of the Immaculate Conception (HAPP).  The retreat is free, but there is a $5.00 book fee.  Registrations open until February 25.  For more information: contact Carolyn (440)888-1775 or Kim (440) 582-2706
Saturday, March 2 Lenten Reflection with Trapper Jack
We begin with 8:30 a.m. prayer service, continental breakfast, Consoling the Heart of Jesus presentation.
10 a.m. – noon …Trapper Jack "Life begins at misconception:  My change of heart journey.  Hall of Fame broadcaster, Trapper Jack is famous for his family-friendly morning radio host for 30+ years. As a young man, Trapper left what he felt was a boring and disconnected God. 30 years later, a series of miraculous encounters ignited his faith.
Consoling the Heart of Jesus 2019
(8 week retreat open to men and women)
Mondays, March 4, 11, 18, 25
Mondays, April 8, 29
Mondays, May 6, 13,
Monday, May 20, 2019  Potluck & special guest Fr. Grabowski Begins @ 6:00 p.m. with a potluck followed by presentation
For more information, contact Carolyn (440)888-1775 or Judy (440)842-1735
Walking with Purpose, a Catholic Bible study for women meets once a month on a Thursday evening from 6:00 P.M. – 7:30 P.M. in the Rectory LLCR with weekly discussions every Monday from 9:15-10:00 A.M.  Please see link for more information. Walking with Purpose