Women's Ministry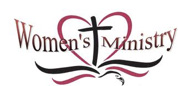 The Women's Ministry is open to anyone who would like to meet with other women for faith sharing, companionship, music and prayer.
Holy Family Women's Ministry ~2020 Schedule
 All programs are held in the Chapel 
Monday, November 16, 2020 6:00-8:00pm with Trapper Jack  
            "Mary His Messenger"  Cancelled due to COVID-19 concerns, rescheduled for spring 2021.
Please remember the Holy Family Office is open Monday – Friday from 9 a.m. to 3 p.m.
For more information, contact Carolyn (440) 888-1775 or Judy (440) 842-1735
We look forward to having you join us for these events. May God bless you.