Women's Ministry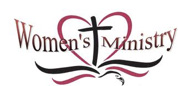 The Women's Ministry is open to anyone who would like to meet with other women for faith sharing, companionship, music and prayer.
Holy Family Women's Ministry ~2021 Schedule
Monday, June 7, 2021 ~ Guest Speaker, Fr. Wallace
Join us for Mass in the church at 7:00 P.M.
Church doors open at 6:30 P.M.
Fr. Ken will explain each part of the Mass to help us gain a deeper understanding of this beautiful gift from Jesus.
We look forward to having you join us for these events. May God bless you.